Some prefer Instagram, some Facebook, some Twitter, and some cave dwelling, but of them all, Facebook is at the very top of the social web.
Facebook has the most registered users, the most active users, and in the case of me, the most attractive.
The only problem is that as their ad revenue soars, the Facebook experience gets abysmally worse. The Facebook feed, or the central column and primary focal point that displays user posts, is moving closer to the Instagram experience and away from the Twitter experience, where priority is given to images over words.
That's fine, unless you like words and only three of your friends actively use Twitter.
Here's how it works. Just like Google has an algorithm for search, Facebook has developed an algorithm for their feed. In its early days, if you were friends with A, B, and C, and C posted at noon, B at 1pm and A at 2pm, and you checked Facebook at 2:01pm, you would see A, B, and C posts in that order. The feed was chronological.
Then, Facebook got into the algorithm business. It tried to figure out who you were friends with and would start prioritizing posts based on who it thought you liked the most.
The feed was wrong then. It's just as wrong now.
Facebook made a major decision about a year ago to completely move away from the chronological experience and to this odd "we think we know who you like and we want to be a lot like Instagram, that other company we own. This is because we like money and are slowly phasing in ads on Instagram — emphasis on slowly — so we don't lose customers like we did with Facebook." I can't understand their logic.
So of course it's all about money, but even so, it is still well within my human rights to create a list explaining how the Facebook experience isn't as good as it once was.
Seven Reasons Why the Facebook Experience is More Lame (CAUTION: #4 Could Cause Spleen Implosion)
1) From mobile to tablet to web, Facebook has decided to display as little as possible to keep you on their site for as long as possible. For this reason, the largest number of posts you can see on a screen is usually 1 or 2, sometimes 2.5, rarely 3 and almost never 4 of your friends' posts at a time –– the tablet displaying the most, on average. Yes, I actually tested this. And true, I have no real friends.
2) No matter the screen size, Facebook will prioritize posts with images over all others. Next in line is the heavily-commented post. It seems to display a new post without images or comments rarely, and only to your closest friends who are eager likers. Spell check doesn't like 'likers.'
3) I don't recall ever clicking on a Facebook ad, but if I did, it would be now. And only because ads are now a significant percentage of screen real estate. When Facebook began displaying ads, they reserved the middle of the far right column in order to do that. Now they also invade the friend space in the center column. I was confused by this for a long time. I actually thought I had a friend named "Sponsored."
4) [Note to self: research organ implosion writing techniques]
5) I'm considering launching a "FEED ME SOME FRIENDS" campaign to call upon Facebook to do the right thing and show friends' posts in the center feed. Ok, not really. But you should!
6) This isn't really a list, is it? I should have made this a five list — not a seven list. But five item lists make it look like the author doesn't know what he's talking about. So I'll stick with seven, which is the minimum amount required for a list to appear credible and share-worthy. On Facebook.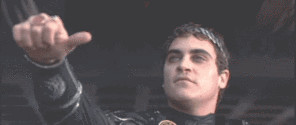 7) LISTS!